ELLCAD PREMIERE CONSTRUCTION CORPORATION
Ellcad Premiere Construction Corporation is a trusted fit out contractor in the Philippines that provides fit out solutions – from end-to-end design and build services, including supply and installation of office furniture, to diverse local and global accounts.
Through the years, Ellcad has been offering efficient fit out services to help build workplaces which will motivate employees to be productive not only through aesthetics, but also through the functionality of their offices.
Discover More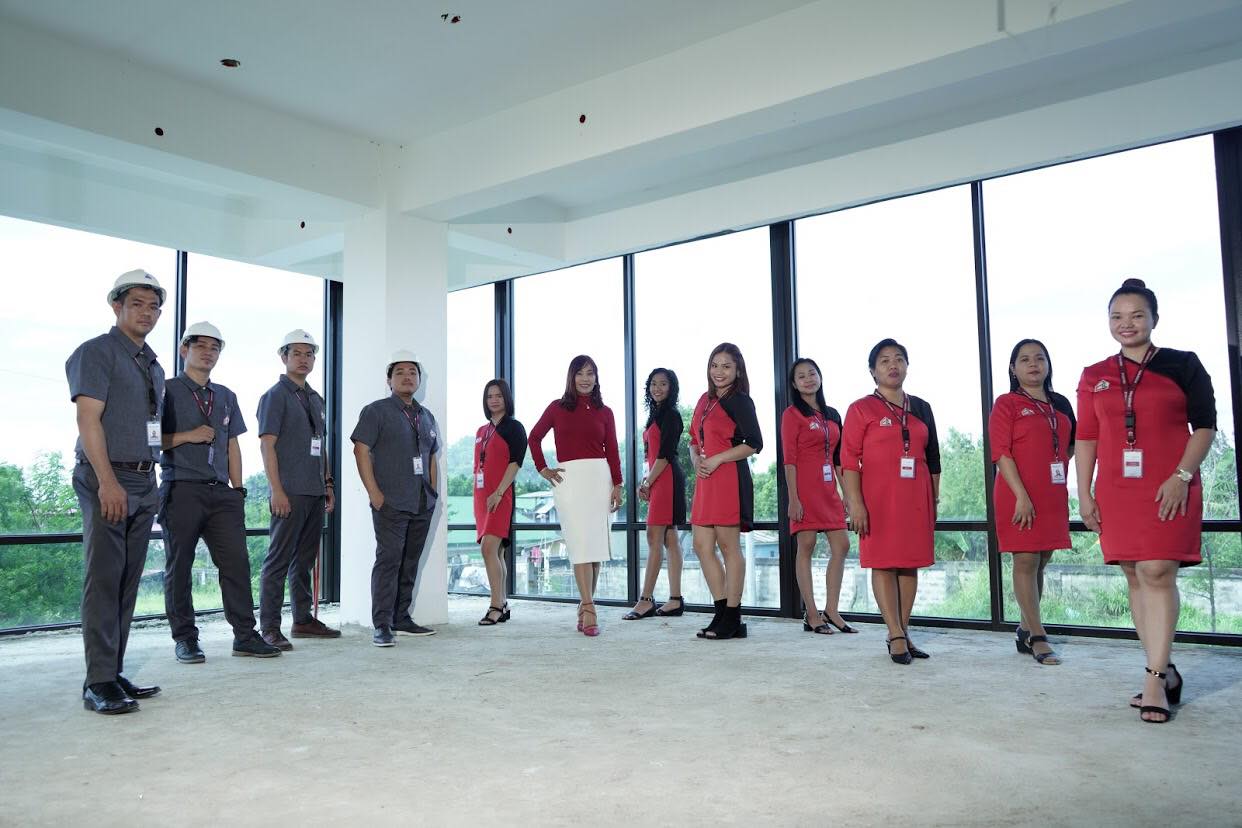 GOT QUESTIONS?
FILL OUT THE FORM BELOW!

I would like to inform you in advance that we are very pleased with your team's professionalism and attentiveness to all our needs. Your team has been very patient and we definitely enjoyed working with all of them. Rest assured we will consider your team for all our projects that we will have in the future.

Our NEW OFFICE is running like a Swiss Watch. Thanks for all your super work. This has been a tremendous effort and we very much appreciate all the extraordinary effort that has gone into making the first day in our new office a huge success. I would like to take this opportunity to say to you and the ELLCAD team a "BIG THANKS".

We asked for an instagramable work space and Ellcad delivered just that! These guys are fantastic to deal with as they would really collaborate closely to offer the best possible solution to clients. Guess that's what you get when the owner is directly involved with the project! Could have not imagined partnering with any other contractor during this pandemic and would never hesitate to do business with them again in the future. Thank you for enabling our journey Ellcad.

Ellcad Premiere is very professional. Excellent service and quick turnaround. Great communication and monitoring during the construction. Their team seems to be devoted to delivering with great excellence especially to those person in-charge who keep us updated throughout the project. Everyone seems to be personally invested in producing quality work. They always kept us the loop to everything that was going-on. Whenever we got changes, they are very responsive and sees to it to deliver on time. Highly recommend Ellcad Premiere Construction Corporation for our future projects!!

Appreciate your team working with us. Coordinating with you has been swift and responsive. We greatly appreciate you working with us especially during these trying times.

Congratulations on Elcad's Company Anniversary!! More power and thanks for doing business with Zigzag 😊
ON GOING FIT-OUT CONSTRUCTION
Our utmost gratitude to be the partner FIT-OUT CONTRACTOR of the NEWEST VISA APPLICATION CENTER IN THE PHILIPPINES!!!
So thrilled to be able to build this world-class facility which will help Filipinos have an easy application access on the first world countries.
A glimpse of the Manila center at the High-class facility in Rockwell center.
Credits to the Design team!